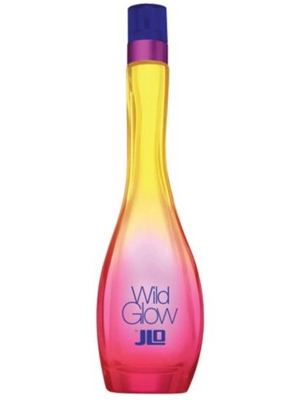 Jennifer Lopez has just launched her new limited edition fragrance Wild Glow, which is inspired by the upbeat rhythm of music pulsing through the crowd and bright lights that represent joy of life. It is described as a floral-fruity composition that pulsates with energy.
Wild and energetic, Wild Glow celebrates freedom, beauty and happiness. It opens with a fruity blend of mandarin, black currant and tropical fruits. The floral heart of star jasmine, heliotrope and lily of the valley is laid on the base of sandalwood, musk and vanilla.
There's not much to say for this
fragrance
; on me Wild Glow is a simple fruity mix of currents and mandarin over a vanilla-infused musk and sandalwood base. I think there's plum and a dash of coconut water in the berryish jumble too.
The biggest letdown is that I can't separate any of the individual floral notes out from the fruity blast - there's just a soft powdery mix in the background. As you would expect from a fruity lead mix, the longevity is nothing to shout about; 5-6 hours at the most.
Wild Glow is 'nice' and inoffensive, but is the kind of thing that we've all smelled a million times before - a lot of Jennifer's own releases follow the same blueprint, as do most of Escada's limited edition summer fragrances, and Beyonce's Wild Orchid

.
-------
rrp £30
[It is only sold in 100ml bottles]
I tested Wild Glow in Boots, where it is currently half price.